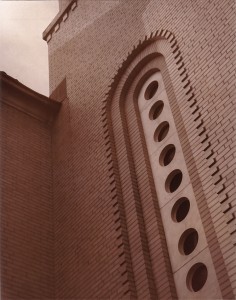 I'm here because I have been a photography enthusiast for many years and my story includes years of shooting film and making a transition to digital cameras. Never a commercial photographer, I've mostly made pictures for my own pleasure and to fulfill the urge to create. Other than for social occasions like cookouts and holiday gatherings, I always shot black & white film; and mostly developed, printed, mounted, matted, and framed my own work.
I live in central Massachusetts, a place full of urban and suburban, rural, and (man-made) wild environments such as watersheds surrounding the Quabbin and Wachusett Reservoirs, and the Ware River any of which provide many subjects for the photographer.
In the early 2000s my passion for the camera greatly heated up. My mother was growing more frail. I joined the Worcester Craft Center and took some knife making classes as something completely different from the rest of my life to do for relaxation. Randi Laak, the instructor in the photo studio down the hall, once he learned I was a photographer invited me to take a class sometime. I did repeatedly for several years, taking advantage of the darkroom and the convenient time the courses were offered.
Film and digital shared the market when I began these classes, but digital was on its way to dominance. Digital hardware and software give me a great amount of power and flexibility for creating black & white, infrared, and color photographic images, although a much less hand crafted product in most cases. Next time, I'll talk about my anxiety over that and how I wrapped my head around digital (but without completely abandoning analog) photography.